We are a Spanish company primarily dedicated to selling Hygiene and Personal Care products.
We are honored to be one of the highest-rated sellers by buyers on Amazon within our niche, with an average satisfaction rate of 97/100.
We have chosen Amazon as our only retail channel, as this platform shares our customer-centric vision and enables us to deliver our products to any customer within the EU with 24-hour shipping.
Our first in-house development was the only vending machine designed specifically for face masks. Subsequently, we launched our popular brand of hygiene and personal care items SV life, which is experiencing robust growth.
In our Amazon Store, you will find our full catalogue of products organized by categories, with 24-hour Prime shipping and a satisfaction-or-refund policy.
If you are a professional, retailer or distributor, you can get in touch with us through the "Contact us" section on this website to request a wholesale quotation. We are also happy to respond to inquiries of any type about our products and business.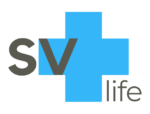 Do you want to retail our products?
To offer hygiene & personal care products with the maximum degree of quality and costumer satisfaction.
That any costumer anywhere in the EU can have access to our products with fast shipping and competitive prices.
Quality.
Transparency.
Customer-centered.
Take a look at our catalogue